Why Blog Posts Are Worth It
When it comes to startups and non-profits, some people are 100% onboard with blogging or 100% against it. Blogging does take a good amount of time and energy.
I am hear to tell you why it is worth the investment.
1.) Makes Social Media Easier
Once you create a blog, you have it on your website and post it onto your social media pages.
From their you can pull out micro-content from those blogs.
Micro-content is short quick content (quick stats, short statements, 10-second video) pulled from longer content (blog posts, longer YouTube videos).
Building your blog builds your social. Both of which are important to building your audience.
Example:
👆This blog turns into this post.👇
2.) Brings Value to Your Audience
The point of your content is to help your audience.
Posting blogs shows where your product or perspective will help solve their problems. From their, your audience can like, comment, or subscribe what they enjoyed hearing about.
Your company will take this information to see where your doing well and what needs improvement. From there, you can continue to post more about what your audience likes.



Bonus Tip: Having like, comment, and subscribe buttons can show where you are having conversions on your website.

3.) Way to Build Subscribers
Speaking of conversions, companies can take this information and build their customer base.
Having relevant information for your readers will lead to them wanting to come back to your website.
Below is a wonderful diagram put together by ObitMedia showing how awareness from social, search, and emails can turn into a lead.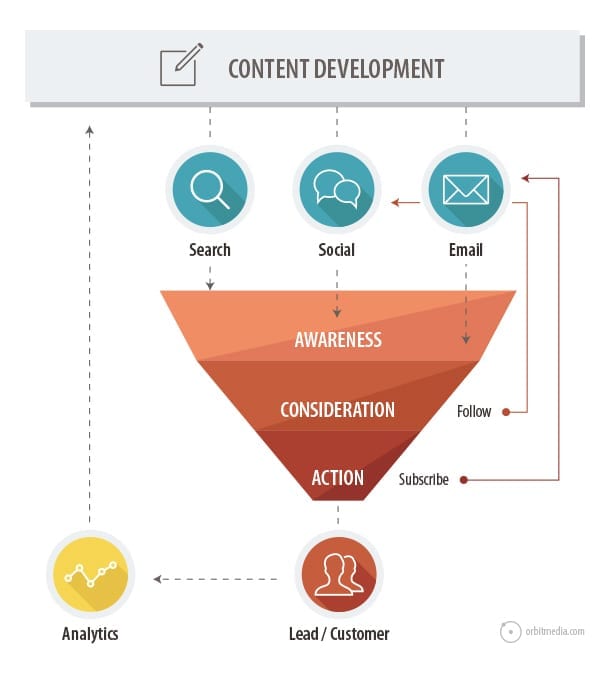 4.) Build Credibility
Start-ups can have problems with being seen as knowledgeable or experienced in their field.
Start-ups that have blogs can prove themselves as thought leaders. Posting relevant content will show that you are knowledgeable in the industry and understand what issues your audience faces.
Eventually, you will build your base and your audience will come to you to learn new things.
6.) Gets People On Your Website
They come in for the blog, they stay to learn more about your company. Again, another infograph from OrbitMedia shows how blogging helps startups.
The picture below shows that a person enters your website from a blog post. This person is blown away by your blog and wants to know more. (Of course, you write killer blogs.) They see what your company does, likes the products, and wants to know more about your brand.
They are going through your entire website. They are seeing all that valuable information that you put so much time into. Finally, they want to get in contact so they send in their information.
Now you have a lead.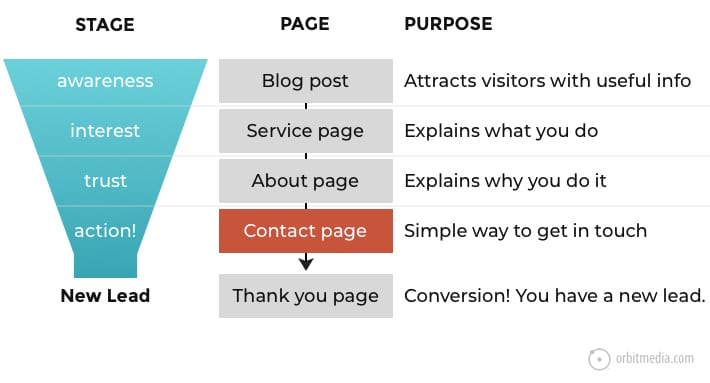 Wrapping Up
Point is, blogs are important for start-ups. It helps you build your audience and proves your knowledge in the industry. Get it started today!